Article By
Adam Scott-Allen
We're not even in the off season yet and already big news has been made in moves, this time in the managerial shake down. Not only in England with the managerial merry-go round created by the retirement of Sir Alex Ferguson, but also the state of flux created by José Mourinho's departure from Real Madrid and a new incoming Manchester City manager. And all of that is before we factor in Pep Guardiola taking his place in the Bayern Munich hot seat.
That doesn't mean that there aren't big moves to be seen in player acquisition from clubs all across Europe. In fact the moves in managers could very well see an increase in off field activity as more players are moved in and out as new managers try to build their squads and stamp their authority. It may not be just managers dictating transfers, as the much announced new television deal comes into play in the premier league money could well be burning a hole in chairmans pockets. Also with a world cup in Brazil in a years time, we could see players desperate to prove themselves to the national manager with either first team football or the glamour of the champions league.
With that in mind I have evaluated what I think are some of the biggest or most interesting rumours regarding some of the worlds most in-demand players.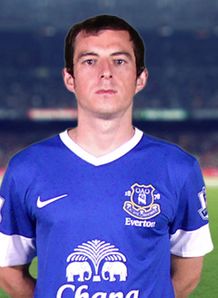 Leighton Baines
Age: 28
Club: Everton
Potential Suitors: Manchester United, Tottenham, Chelsea.
Potential Fee: £20 Million
As an Everton fan, not only is it that time of year again, when we hope Kenwright has our top assets locked away under the stairs in a fate not to dissimilar to that Harry Potter was subjected to at the hands of his uncle Vernon Dursley. Also I can tell you first hand just how good Baines has been this season. Stats don't tell you everything but being the 5th highest creator of chances in Europe's top leagues from full back tells you a lot. Another indicator would be how close Baines is from displacing the immovable Ashley Cole from the England team and we all know how good he has been. I clearly see Manchester United as the destination for Baines this summer and I would have said this before Moyes joined and unfortunately I think it seems even more likely now. Evra hasn't seemed the player he used to be for a couple of seasons now. This season he has been dependable, clearly helped by the solidity added by Vidić and Ferdinand and has chipped in with some goals however he hasn't done enough for me to convinced he is back to his best, cue the arrival of Baines and a tear rolling down my cheek.
Most Likely destination: Manchester United