Gael Bigirimana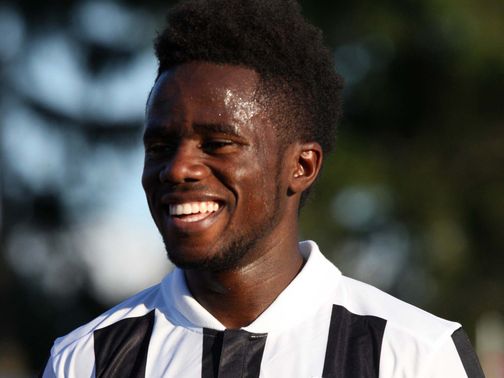 Article by
thedamnedunited
This time two years ago, if I'd have said to you the name 'Gael Bigirimana', you might have replied 'who?', shortly after failing to correctly pronounce his name. But, the young Newcastle midfielder is undoubtedly one of the rising stars in English football today, despite being overlooked by many people who won't give youth from our lowers divisions a chance.
For those that don't really know too much about Gael Bigirimana, he's an 18 year old defensive midfielder originally from Burundi, Africa. He began his football career in England in the youth team set up at Coventry City, before graduating in the summer of 2011 and making his full debut early that season. Birigimana has even been likened to "Michael Essien in central midfield, who sits in front of the back four and can pick the ball up an play." Not bad for a player who turned up at Coventry's training ground one morning and asked for a trial himself.
It wasn't long before he developed a sustained run in the Coventry team, with his quick feet and eye for a pass forcing others out of the team and allowing a good partnership to form with Sammy Clingan. In his 26 appearances in the 2011/12 season for the Sky Blues he didn't score one goal (nor has he done so for Newcastle yet), but as a combative defensive midfielder your duties lie pretty much at the back. But he was still only young, he had a lot to learn about the game, and we as fans still had a lot to learn about him.
I remember sitting in the crowd at Elland Road when Coventry and Bigirimana came to town. He came on as a sub with only about 20 minutes to go. The fans around us were having a laugh and a joke about him, they had no idea who he was or how well he could play, but they definitely did by the end of it. Trailing 1-0 at the time he came on, he completely turned the game on it's head. His calmness and control on the ball exposed the huge holes in our defence at ultimately led to them getting a 90th minute equaliser. He had the last laugh.
But his quickly developing skills, including pace, trickery and the daringness to beat a player weren't enough to keep City in the Championship. And that was the end of the line for Bigirimana at Coventry, but he deserved bigger and better things and he was subsequently snapped up by the toon army in the last summer transfer window for around £1 million. He's already made a blistering start to his career up north, playing in the Europa League and in the Premier League, and if his career so far is anything to go by, he's got a lot to look forward to.