ROY HODGSON'S KISS OF LIFE

Author: Colin Sowerby @cas707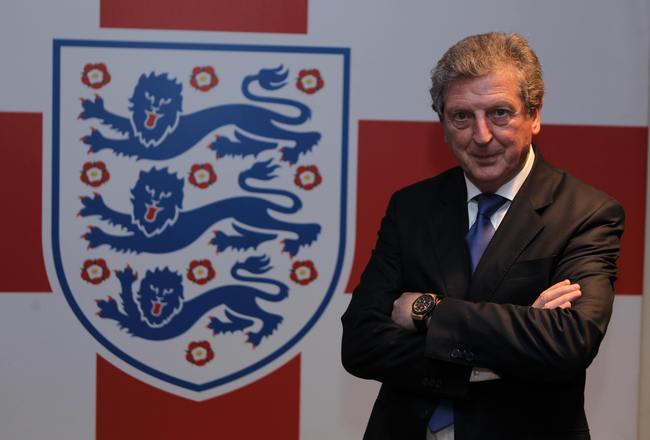 Roy Hodgson's KISS approach – KEEP IT SIMPLE STUPID, may not be the most attractive you'll see at EURO 2012, but it sure is effective.
Many so called 'pundits' predicted an embarrassing and early exit for the England international team. And they enjoyed laying verbal punches in bunches into England at any given opportunity. Meanwhile they lauded our international opponents with such gushing praise that at times, it was just cringe worthy.
In reality, it's something quite different – England aren't too bad at all, in fact they're playing quite well. It's time to forget the 'pundits' and stop listening to the 'experts'. Roy Hodgson has a plan, and the plan is working.
THE MASTERPLAN
Previously, despite having flair players, England's flaw in recent tournaments has been the lack of a strategy, a lack of tactics – a plan. We've seen individual players have good games here and there, but very rarely have we seen a team performance where you could say that the whole team did pretty well. That's what we saw against France. The tactics are clear from Hodgson and not unexpected – let's face it we know what he did at West Bromwich Albion. And it worked. It's defensive, and it's a bit ugly, but so what? If it gets results, that's just fine in my book. Ask any Chelsea fan whether they were disappointed with their defensive (and winning) performances against Barcelona and Bayern Munich? It doesn't matter how you win, it's the result that matters. In tournament football, no-one remembers who finished second. In addition, ask anyone whether they rate Jose Mourinho as a manager? His teams' style has often been less than attractive and defensive minded, but it works for Jose. England's new strategy makes them hard to beat and that's a start. The major positive is that there is at least a plan, a platform to build on. I'm not sure this is something that Fabio Capello would have brought to the table.
Team England has also been belittled for not having quality players. I don't subscribe to that point of view. For a start - Hart, Lescott and Milner have played key roles in Manchester City's first top tier title since 1968. Ashley Young since returning from injury has been impressive for both Manchester United and England, together with top English Premier League scorer Wayne Rooney. Ashley Cole is often described as the best left-back in the world. And his team-mate John Terry was Captain and part of a Champions League winning defence (I'm sure I saw him lift the trophy??).
RIO FERDINAND
There was a lot of criticism (again from the 'experts') of Roy Hodgson for his exclusion of Rio Ferdinand for 'footballing reasons.' Before criticising, they should have asked themselves the following question:
Q: How many full international games has Rio played for England since 2009?
A: 2
Rio Ferdinand isn't even the best central defender at Manchester United – that's Vidic. Furthermore, if you're developing a team for the future with a flexible team where players can perform in more than one position and trying to bring through the next generation of English talent, then Ferdinand comes behind his team-mates Smalling and Phil Jones in the pecking order. When Phil Jagielka joined the team at the expense of Gareth Barry due to injury, there was no need for a like for like replacement for Gary Cahill. Is Martin Kelly a better player than Rio Ferdinand? Probably not. But surely Kelly deserves his chance to gain experience in the England team? He's put in a shift for England at U-19, U-20 and U-21 levels and this is exactly the sort of player that a forward looking manager should be turning to, rather than the likes of Ferdinand who hasn't shone for England in recent times, and will not feature in future tournaments due to him coming to the latter stages of his career.
REASONS TO BE CHEERFUL
Can England win it? Maybe, maybe not. But after the first round of games, no team has stood out as especially superior to the rest. No one team looks unbeatable. As for the France game, did they REALLY have that many good shots? Most of them came from 20 yards out and most attacks that happened in the England penalty box were snuffed out or dealt with by the defence with minimal fuss.
Have England got a chance of lifting the trophy?
I've got my own take on it, and the 'pundits' won't like this………but yes they have.